Carpet Stain Removal in Swindon
Green 4 Carpet & Upholstery Cleaning are a professional carpet stain removal company in Swindon and Wiltshire. We use powerful truck mounted hot water extraction machines and the latest constant flow technology cleaning tools that leave your carpets the cleanest they can be, and they dry fast too.
Best Carpet Stain Removal Company
Quite often we attend customer's homes where other Swindon carpet cleaners have made an attempt but failed to remove carpet stains in Swindon, leaving the customer with a problem and no solution to that problem. Usually they just tried applying every chemical they have in stock on the van, until finally giving up having made the stain much worse. Green 4 Carpet Cleaning in Swindon & upholstery cleaners in Swindon have years and years of training, knowledge and expertise to call upon when removing stains, so there really isn't much we can't get out of a carpet, and one thing's for sure, if we can't get a stain out, no-one can!
You can check out our carpet & upholstery cleaning reviews at www.checkatrade.com/green4carpetcleaning or just click the Checkatrade image below. We have hundreds of regular carpet cleaning & upholstery cleaning customers in Swindon and every customer who's ever used Green 4 Carpet & Upholstery Cleaning always happily recommends us.
We accept all major credit & debit cards including American Express!

Carpet Stain Protection
Green 4 Carpet & Upholstery Cleaning always advise all of our customers that the best way to protect carpet against stains that "typically" happen when the carpet is not stain protected is to apply protector in the form of resin which makes your carpet much less, or non-absorbent, which gives us far higher success when removing stains and marks that usually permanently damage carpets.
Sometimes we come across a stain that will never ever come out. Things like curry are extremely difficult to remove because it contains turmeric, some colourings used in drinks can dye a carpet, and pollen from flowers if not gently hoovered up immediately with no rubbing at all can be impossible to remove, but we have the knowledge, expertise and equipment to remove stains if they can be removed.
If your carpet has been stain protected there's a far higher chance that we will remove the stain. Having meticulously and methodically studied the science behind stain removal, we regularly remove stains where other carpet cleaners fail.
We can also offer our customers advice on how to remove stains using every day products you may have in your home so give Green 4 carpet cleaning a call if you have a spill.
Free Carpet Stain Removal
At Green 4 Carpeting & Upholstery in Swindon we reward our regular customers with free stain removals in between cleans to ensure that our customers carpets remain clean all year round. Please ask one of our friendly staff for full details when we come over to clean your carpets, rugs or upholstery.
Some carpet cleaning stain removers you can buy in shops, like Vanish, Shout and 1001 may contain brightening agents, which is bleach. Applying it to a stain will sometimes give the appearance that the stain has been removed, but you actually have to remove whatever was dropped or spilled on a carpet and is causing the stain, not just spray a stain remover on top of it.
You may soon discover that these stain removal products leave a sticky residue on your carpet that attracts dirt, so when using one of these products you may well find that the stain goes black over a period of weeks, this is because dirt is now sticking to the chemical residue.
Also, because some products may contain brightening agents, bleach, when we come to professionally remove the attracted dirt and dust, usually a bleach mark is revealed.
Always follow the exact instruction on the bottle if you put a stain removal product on your carpet, if it says thoroughly extract and you do not have extraction equipment you may damage your carpet.
The bleach mark on carpet caused by brightening agents in lots of stain removal products can sometimes be reversed but in many cases it has actually removed the colour from the carpet. If you're ever unsure then always call us first.
Swindon Carpet Stain Removal
Our friendly carpet stain removal team have the knowledge and the equipment required to provide you with the best carpet cleaning you have ever seen. Over the years we have methodically studied the science behind carpet & upholstery cleaning and stain removal, so these days there is not much we can't get out of a carpet, and one thing's for sure, if we can't get a stain out, no-one can!
---
Replacing Your Carpets?
Even if you were thinking that your carpet needs replacing, it's worth calling us first, we think you will be really pleased you called us when you see just how good we really are.
---
Endorsed by Which?
It takes quite a special company to be endorsed by Which? and checkatrade.com. We are a local carpet cleaning company in Swindon living up to our reputation consistently. Maximum 10/10 on checkatrade.com and maximum 5 star rating on Which? at time of writing.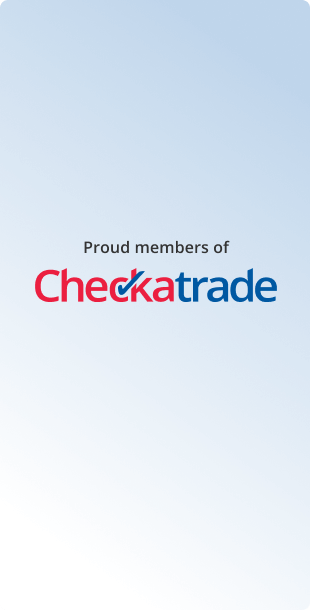 Fair & Honest
Green 4 Carpet & Upholstery Cleaning never use high pressure sales gimmicks and there will never be any hidden costs. The price we quote you is always fully inclusive of machinery, solutions and the man power to get the job done!