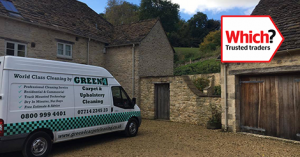 How Professional Carpet Cleaning Can be the difference between selling your home and not selling your home.
If your home has been on the market for some time and its not selling then it could be that potential buyers are looking at carpets and seeing them as another expense to consider when buying your home from you, or maybe there is a smell of pets in the house that is putting people off, or maybe unsightly stains on carpets and soft furnishings is meaning that buyers eyes are being drawn to negative aspects in your home when they should be walking around considering how the house will work for their family.
Its worth considering calling in Green 4 carpet & upholstery cleaning, we are your local, professional Carpet Cleaners Swindon.
having the carpets cleanedin your Home can actually add value to the property and secure a quick sale, and its far less hassle than replacing carpets.
using truck-mounted cleaning systems and carpet cleaning experience spanning over 3 decades we have the ability to make tired/soiled/stained carpets look beautiful again, allowing potential buyers to experience the luxury opulence and the beautiful smelling House they are looking for when considering which home to buy.