Carpet Cleaners in Swindon
We are a local, reliable, professional and highly recommended carpet cleaner in Swindon, Wiltshire and the surrounding areas. Using the very best and most powerful carpet cleaning technology (truck mounts) we provide a carpet cleaning service unrivalled by other carpet cleaners in Swindon. We offer carpet cleaning for your home or business in and around the Swindon and Wiltshire area.
Best Carpet Cleaning Company
Green 4 Carpet & Upholstery Cleaning provide carpet cleaning and upholstery cleaning to many types of business' in Swindon, including care homes, hospitals, doctors surgeries, dentists surgeries, letting agents, private landlords, serviced apartments, football clubs, schools, colleges, shops, pubs, clubs, restaurants, function rooms, golf clubs, theatres, leisure facilities, holiday resorts, local councils, public transport services, hotels, airports, ministry of defence and aviation security sites. And, the truck mounted carpet cleaning systems we use are the best in the world for high volume, high traffic areas. When used in a home environment they are phenomenal. Many customers are baffled by the carpet cleaning results and say things like "my carpets look like new".
You can check out our carpet & upholstery cleaning reviews at www.checkatrade.com/green4carpetcleaning or just click the Checkatrade image below. We have hundreds of regular carpet cleaning customers in Swindon & upholstery cleaning customers in Swindon and every customer who's ever used Green 4 Carpet & Upholstery Cleaning always happily recommends us.
We accept all major credit & debit cards including American Express!

Read some of our latest Google reviews below...
Superb service provided by Green4. My carpets looks perfect again. Good workmanship, good timekeeping, accurate quote and a pleasure to deal with from the very first phone call. I will be recommending to my friends and family. Thank you.
Lisa Sims
20:30 17 Feb 18
Great service! Two sets of stairs done , quick and looks great. Big noticeable stains have now been removed. Really recommend. Thank you
Amy Roberts
16:09 07 Feb 18
Salvaged two very grubby carpets for us. Turned up on time, did a great job for a reasonable rate, removing 4.5 years' worth of dog and grandchild grime and stains.Very pleasant, polite, quick, tidy and efficient.
Phil Jones
12:00 13 Feb 18
Very happy with the high quality of work done, the results were great and the service professional. Will definitely use Green 4 carpet again.
Louise Carroll
14:13 18 Feb 18
Did a whole day of carpet cleaning for me. All work carried out to an exacting standard. Carpets and upholstery cleaned is now pristine.
Steve Green
21:22 10 Feb 18
Excellent service. Had 3 sofas and carpet cleaned and all look as good as new. Very pleased with the result . Thank you.
Valerie Walker
14:19 08 Mar 18
Incredible difference made on our stairs and entire upstairs. Carpets were incredibly dirty from children and pets and it now looks as close to new as you could realistically expect. Highly recommended
Luke Evans
14:17 27 Oct 17
Fantastic, professional service from Ronnie. He took time to explain the cleaning process, and the results are brilliant. A very grubby hall, landing and stairs is now revived, and the sitting room sofas and carpet are clean and restored. Highly recommended - a friendly, experienced and thorough service. Thank you!
Helen Dawes
14:12 18 Oct 17
Excellent and professional service. Expert knowledge with the right equipment to do the job. Prompt and on time. Did an excellent job cleaning our very large living room and hall way carpets with two different methods due to their construction and composition. Highly recommended.
Edward Ballard
12:41 26 Oct 17
‹
›
Professional Carpet Cleaning Swindon
In 99% of cases the best method to clean your carpets or upholstery will be with one of our truck mounted carpet cleaning machines using a method known as hot water extraction.
Hot water extraction is the carpet cleaning method recommended by carpet manufacturers and truck mount carpet cleaning systems are the most effective way of cleaning dirty carpets, meaning we will provide a restoration clean, not just a surface clean. To put this in perspective, electric portable carpet cleaning machines that most other carpet cleaners use, produce 1-2 horse power from "your electricity", but our carpet cleaning machines are 26 horse power, this means you will receive a superior quality clean from us, but at no extra cost to you. Our carpet cleaning machines do not need to use your hot water or electric.
We clean carpets to the highest standard possible, and here's how we do it; the first thing we do before carpet cleaning starts is to thoroughly hoover with a very powerful vacuum cleaner, that's because it's much easier to remove dry dirt than it is to remove dirt that's wet. Step 2 is we pre-spray the carpet with mild solution that is similar to the soap powder you use in your washing machine to clean your clothes.
No Premature Re-Soiling
We don't use harsh chemicals here! We use our vast knowledge and the right equipment for the job. Next we then gently brush the pre-spray into your carpet and tackle any stains, although some stains need to be treated before the pre-spray is applied. Then the last step is to thoroughly rinse your carpet with water hot enough to kill bacteria, and which has a mild rinsing solution in it that stops carpets re-soiling prematurely.
The far superior suction of our truck mount carpet cleaning systems leave you with beautifully clean carpets that are dry enough to walk on immediately.
Swindon Carpet Cleaners
Our friendly carpet cleaning team have the knowledge and the equipment required to provide you with the best carpet cleaning you have ever seen. Over the years we have methodically studied the science behind carpet & upholstery cleaning and stain removal, so these days there is not much we can't get out of a carpet, and one thing's for sure, if we can't get a stain out, no-one can!
---
Replacing Your Carpets?
Even if you were thinking that your carpet needs replacing, it's worth calling us first, we think you will be really pleased you called us when you see just how good we really are.
---
Endorsed by CheckaTrade
It takes quite a special company to be endorsed checkatrade.com. We are a local carpet cleaning company in Swindon living up to our reputation consistently. Maximum 10/10 on checkatrade.com at the time of writing. Simply call us on one of the phone numbers above to book your carpet & upholstery cleaning in Swindon.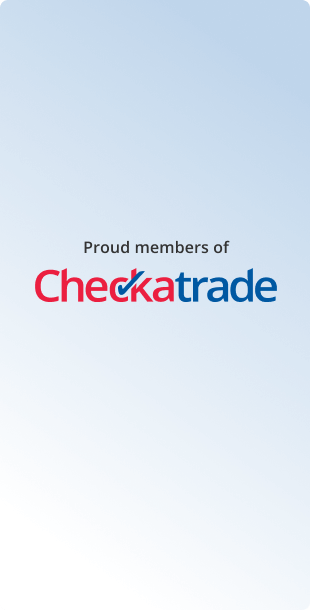 Fair & Honest
Green 4 Carpet & Upholstery Cleaning never use high pressure sales gimmicks and there will never be any hidden costs. The price we quote you is always fully inclusive of machinery, solutions and the man power to get the job done!