Upholstery Cleaners in Swindon
Green 4 Carpet & Upholstery Cleaning are professional upholstery cleaners in Swindon and throughout Wiltshire. We use powerful truck mounted hot water extraction machines and the latest constant flow technology cleaning tools that leave your upholstery the cleanest it can be, and it dries fast too.
Best Upholstery Cleaning Company
When we carry out upholstery cleaning in Swindon we always use the safest PH Neutral upholstery cleaning solutions to avoid fading or dulling of fabric colours.
You can check out our carpet & upholstery cleaning reviews at www.checkatrade.com/green4carpetcleaning or just click the Checkatrade image below. We have hundreds of regular carpet cleaning & upholstery cleaning customers in Swindon and every customer who's ever used Green 4 Carpet & Upholstery Cleaning always happily recommends us.
We accept all major credit & debit cards including American Express!

Read some of our latest Google reviews below...
Superb service provided by Green4. My carpets looks perfect again. Good workmanship, good timekeeping, accurate quote and a pleasure to deal with from the very first phone call. I will be recommending to my friends and family. Thank you.
Lisa Sims
20:30 17 Feb 18
Great service! Two sets of stairs done , quick and looks great. Big noticeable stains have now been removed. Really recommend. Thank you
Amy Roberts
16:09 07 Feb 18
Salvaged two very grubby carpets for us. Turned up on time, did a great job for a reasonable rate, removing 4.5 years' worth of dog and grandchild grime and stains.Very pleasant, polite, quick, tidy and efficient.
Phil Jones
12:00 13 Feb 18
Very happy with the high quality of work done, the results were great and the service professional. Will definitely use Green 4 carpet again.
Louise Carroll
14:13 18 Feb 18
Did a whole day of carpet cleaning for me. All work carried out to an exacting standard. Carpets and upholstery cleaned is now pristine.
Steve Green
21:22 10 Feb 18
Excellent service. Had 3 sofas and carpet cleaned and all look as good as new. Very pleased with the result . Thank you.
Valerie Walker
14:19 08 Mar 18
Incredible difference made on our stairs and entire upstairs. Carpets were incredibly dirty from children and pets and it now looks as close to new as you could realistically expect. Highly recommended
Luke Evans
14:17 27 Oct 17
Fantastic, professional service from Ronnie. He took time to explain the cleaning process, and the results are brilliant. A very grubby hall, landing and stairs is now revived, and the sitting room sofas and carpet are clean and restored. Highly recommended - a friendly, experienced and thorough service. Thank you!
Helen Dawes
14:12 18 Oct 17
Excellent and professional service. Expert knowledge with the right equipment to do the job. Prompt and on time. Did an excellent job cleaning our very large living room and hall way carpets with two different methods due to their construction and composition. Highly recommended.
Edward Ballard
12:41 26 Oct 17
Fantastic service as usual, carpet looks like new and smells lovely too. Green 4 Carpet & Upholstery Cleaning are by far the best carpet cleaners I've ever used. Very happy customer, thank you.
Jannette Bolton
20:50 30 May 19
Thank you for your prompt service in my hour of need. Our tired old carpet looks great again. Looking forward to seeing you work your magic on the sofas next. Would highly recommend Green 4 Carpet - A1 company and service
Fiona Slade
07:24 31 May 19
Very high quality carpet cleaning. And a really nice guy.We won't be using any other company in the future other than Green 4 for all our carpet & Upholstery cleaning, we have tried many other companies in Swindon but the whole experience with Green 4 including results is far better than anything we've had previously.very professional indeed.
I am absolutely delighted and thrilled at the quality of this company's work, dedication and commitment. You are a star Ronnie and Thank You so much for sacrificing your time (weekends) to do a great job and make our building much cleaner for vulnerable people, as well as the staff!
Anna Kyson
18:04 27 Jun 19
I am so pleased with the amazing job on my cream wool carpets. The result is fantastic... like brand new even on areas of heavy tread ... I wish I'd contacted you before attempting myself with endless bottles of shop bought products! I particularly like the fact that that you've got right down into the full depth of the carpet (as my grandson has allergies and I have cats!) and it is now protected from re-soiling. Excellent friendly and good value service. Highly recommended. Thank you Ronnie 100%
Jess Halsall
06:30 28 Jun 19
Brilliant service and superb advice given on our stained sofa. Stain was completely removed and I would definitely use green 4 carpets again and recommend to others.
James Murray
16:25 15 Jul 19
Great job! The carpets look like new. Would definitely recommend Green4
Richard Deery
20:40 12 Aug 19
A fantastic service and so quick to respond to my call. I would highly recommend this company and use them again in the near future. Thank you very much!
Anna Maguire
14:42 21 Aug 19
Very good price for a very good service!! Their representative was lovely and very efficient in doing his job. Job was done in a timely manner and my carpet is brand new. It even smells good!!! Would definitely use their services again!!!
Ana Assefolmedo
11:31 22 Aug 19
Absolutely brilliant service, can highly recommend them ..If you're looking for one of the best companies out there to do the job, then this is the one to use.
Jane Cook
21:34 29 Aug 19
Had a fantastic experience from quotation to completion with Green 4. Our carpets were stained throughout our home from the previous owners and after Green 4's process, they look like new! Would highly recommend to anyone considering Green 4.
Daniel Watkins
16:04 05 Sep 19
Really professional, friendly and reliable!! Got TAR out of my brand new carpet... I didn't even think that was possible! Thank you so much!Meg
Megan Walker
16:09 24 Sep 19
They should be known as miracle workers I wish I took before pictures, we didn't give them an easy job that is for sure, cream carpet that has had alot of traffic, dogs cats etc and after they have worked their magic today it looks like new! They have honestly saved us buying a new carpet! So so chuffed with the work they have done. Also cleaned our sofa and a wool rug to such a high standard. Really friendly service couldn't ask for more would 100% recommend green 4 carpet and upholstery.
Gemma Barnett
14:34 26 Sep 19
I called Green4 because I researched and they have the best reviews in Swindon . I was highly impressed from first point of contact right through to completion of the job.I felt completely at ease having them in my home and they were very careful and respectful people.My carpets and furniture really do look as good as the day I bought them . Other company's could learn a lot from Green4, they are very knowledgable and the service is impeccable.HIGHLY RECOMMEND
Connor Turner
16:45 07 Oct 19
Done a fantastic job, can't believe how well this company got my carpet clean. 6 star rating from me! I really didn't think that my carpets would look so new as the carpets are about 8 years old. The house is smelling lush and clean and I will defo be having this service done again. One happy customer.
Claire Mcastocker
14:03 12 Sep 19
Overall an excellent experience. Everything was explained both when booking and on the day in terms of expected results. Due to the nature of some of the Stains (particularly the length of time they had been on there) I did not think it would be possible for them to be cleaned off. Finished result is fantastic, really pleased. Would definitely recommend. Thank you.
Sam Puddifoot
11:23 22 Oct 19
This carpet cleaning company are absolutely fantastic. The results are way better than I expected. My carpet looks brand new. Very impressed. Very professional company. Customer service was unusually good. Special I would say. Thanks again.
Andy Latham
20:02 11 Nov 19
We've tried a few other carpet cleaners in Swindon over the years and none of them come close to the quality of green 4 ,carpets look brand new, results are shockingly good, thanks a million.
Bill Hall
09:59 03 Feb 20
Great cleaning, very nice man, greated me as he came into my home, amazing expectations lived up to, was very punctual, good price for the cleaning, would highly recommend Green 4 Carpet & Upholstery cleaning.5 star review, Thank you.
Lol Tampa
22:29 05 Feb 20
Professional and friendly service. Arrived punctual and done a very good job. I highly recommend.
Claudia Flanner
17:17 10 Feb 20
I now have a lovely clean carpet, very professional and polite guys and fitted me in at short notice, will definitely use again.
Claire Rose
06:53 07 Mar 20
Absolutely fantastic experience from initial call to completed job, far exceeded my expectations, really good company, staff are extremely efficient and polite, carpet looks as good as the day it was laid, Thank You
Louiess1939 Euro wars
14:19 14 Feb 20
Brilliant Service, Value for Money, Excellent job and Friendly Staff, Highly recommended, Many Thanks Chaps.
Andrew Smyth
15:23 04 May 20
Very, very pleased with the services provided by this company.Not too proud to say that the carpet was a big dirty mess! It's been an accumulation of dirt from a dog plus 6 of us in our family.The carpet is unrecognisable...!Ronnie, the polite gentleman that came and do the job, explained clearly what were my option and costs, which I found very reasonable, having had a look around the Internet first.So yes, overall very happy with final result .Will use again if needed and definitely refer to friends in the future.
Rui Jorge
18:49 01 Feb 21
Spoke to Ronnie following a small spill on second floor bedroom carpet at my home in Newbury. The team attended on time and after assessing the spill, did an absolutely fantastic job of removing the stain like it was never there. Ronnie was very informative of the process that he was undertaking and how the stain will have been affected by my previous attempts to remove. Once he worked his magic on the carpet, it was completely removed. Furthermore, the spill was on a relatively new carpet and I was worried there might be signs that it had been cleaned but thankfully no trace at all that an area has been cleaned.Thoroughly recommend the guys at Green 4 Carpet cleaning. We agreed on a price over the phone which was honoured on the visit. Will absolutely use again.
I contacted Ronnie at Green 4 Carpets before we were hit by the lock down and after giving my requirements agreed on a fair price.4 months later i did not expect to still have the same quote honored but it was.Ronnie and his team were on time got the job done in the timescales agreed, and we very personal and friendly.Make no mistake you will pay a bit more using green 4 carpets cleaning service, but the truth is you get what you paid for.The machinery used was world-class and the results are excellent as you can see from the pic.Honest, trustworthy and professional what more do you want from any service.
An excellent job from the team; carpets are undeniably the cleanest I've ever seen them, like new! The guys were very helpful and professional, suggesting treatment solutions and offering additional services for the future. They were also very responsive and helpful to my many questions. A great team and a great service, highly recommended!
Richard Martin-Barton
17:19 23 Jul 20
Brilliant job! I couldn't be more pleased with how clean you have got my sofas. They look like new again & the rug looks great too. Really professional & efficient service. I would definitely use you again.
Laura Kipling
13:02 08 Jul 20
‹
›
Deep, long lasting, Upholstery Cleaning
The superior deep upholstery cleaning in Swindon we provide will prolong the lifespan of fabrics and successfully remove all types of stains, brighten fabric colours, and leave you with beautifully clean upholstery that not only looks and smells fresh but is healthy and hygienic too.
At the end of the upholstery cleaning process many of our customers choose to have upholstery protection applied to their sofas. We think is a very smart move, applying furniture protection to upholstery not only prevents dry soiling and most water based stains. It also helps reduce wear and tear that can be caused by daily use. We are confident that when you chose us as your upholstery cleaner in Swindon, you stand the best possible chance of receiving the quality upholstery cleaning service your looking for.
Benefits of Applying Stain Protection
Sofa manufactures know the benefits of applying stain protection to upholstered furniture, that's why they apply stain protection during the manufacturing process, they always advise customers to only blot spillages when they happen and never to rub them. This is because rubbing can cause stain protection to be removed, then the stain soaks into the fabric. Daily use of furniture can cause rubbing in many places, and therefore can cause the furniture protection to be removed, that's why At Green 4 Carpet & Upholstery Cleaning in Swindon we recommend having furniture protected applied each time you have it cleaned, because it makes sense.
We have many years of expertise in cleaning fine fabrics like silk, and we provide dry cleaning of upholstery when hot water extraction is not the right method, So it does not matter whether you require sofa cleaning or other upholstery cleaning, whatever type of fabric you have and whatever type of upholstery cleaning is required, it can be cleaned and we have the expertise to recommend the most appropriate and cost effective cleaning for you.
Call Green 4 carpet & upholstery cleaners in Swindon today for a free estimate & advice. We are ready to help!
Swindon Upholstery Cleaners
Our friendly upholstery cleaning team have the knowledge and the equipment required to provide you with the best upholstery cleaning you have ever seen. Over the years we have methodically studied the science behind upholstery cleaning and stain removal, so these days there is not much we can't get out of your fabrics, and one thing's for sure, if we can't get a stain out, no-one can!
---
Replacing Your Upholstery?
Even if you were thinking that your upholstery needs replacing, it's worth calling us first, we think you will be really pleased you called us when you see just how good we really are.
---
Endorsed by CheckaTrade
It takes quite a special company to be endorsed checkatrade.com. We are a local upholstery cleaning company in Swindon living up to our reputation consistently. Maximum 10/10 on checkatrade.com at the time of writing. Simply call us on one of the phone numbers above to book your carpet & upholstery cleaning in Swindon.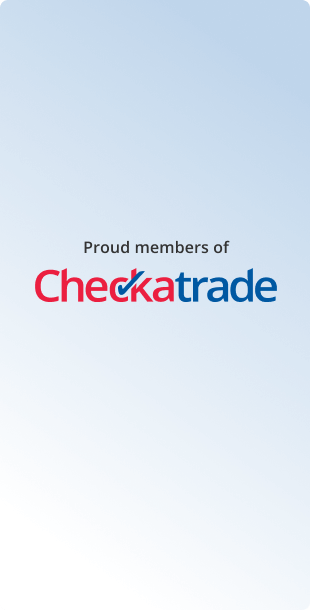 Fair & Honest
Green 4 Carpet & Upholstery Cleaning never use high pressure sales gimmicks and there will never be any hidden costs. The price we quote you is always fully inclusive of machinery, solutions and the man power to get the job done!