Rug Cleaners in Swindon
Green 4 Carpet, Upholstery and rug Cleaners in Swindon are a specialist rug cleaner in Swindon, Wiltshire. We have a team of experienced, qualified and fully insured rug cleaning professionals that have gained the best of reputations delivering excellent rug cleaning in Swindon.
Best Rug Cleaning Company
Before any rug cleaning takes place we always fully inspect your rug to make 100% sure it can be safely cleaned. We will then tell you exactly what we know can be achieved during the rug cleaning process. Rugs are made with a variety of materials, so certain rug cleaning techniques work better with some rugs but not with others. We have years and years of training and experience in cleaning every type of rug on the market, including Persian rugs, oriental rugs and pure wool rugs too, so we will know exactly which rug cleaning technique will be the safest for your particular rug. And we will know exactly how to produce the best rug cleaning results.
You can check out our carpet & upholstery cleaning reviews at www.checkatrade.com/green4carpetcleaning or just click the Checkatrade image below. We have hundreds of regular carpet cleaning customers in Swindon & upholstery cleaning customers in Swindon and every customer who's ever used Green 4 Carpet & Upholstery Cleaning always happily recommends us.
We accept all major credit & debit cards including American Express!

Specialist Oriental Rug Cleaners
Green 4 Carpet, Upholstery & rug Cleaning are professional rug cleaners in Swindon that specialise in oriental rug cleaning, we have many years' experience, training and expertise in cleaning all rugs, and as you would expect from a specialist oriental rug cleaning company we are fully insured for the rugs we are cleaning and they are fully insured the whole time they are in our care.
Many rug cleaners and rug cleaning companies do not have insurance to cover them for the items they are cleaning as public liability insurance does not come with product cover as standard. many rug cleaning companies in Swindon do not have cover to remove rugs from your home to carry out professional rug cleaning, Many rug cleaning companies don't even realise they are not insured. The Green 4 Rug Cleaning company are fully insured and we have never had to use our insurance.
Professional Deep Rug Cleaning
We always aim to take rugs to our cleaning premises in old town, Swindon for cleaning, there are a many reasons for this, but the main reasons are:
The amount of dust, sand and grit that comes out of the back of a rug when the rug cleaning is taking place is really surprising, it can cause dust and dirt to become airborne in your home and settle on surfaces and other floor coverings, also Many rugs are not colourfast and even though we use colour stabilisers when cleaning rugs and specialist rug cleaning solutions that restore colour, freshen and restore your rug's former beauty, the rug process shouldn't take place near any other rugs, carpets, and definitely not on laminate or wooded floors that could be damaged by water or steam. Rugs also need to be dried as quickly as possible after the rug cleaning process to avoid colour run, we use powerful fans known as air movers for this.
Our aim is to have your rug back at home with you looking and smelling fantastic within 3-5 working days.
Swindon Rug Cleaners
Our friendly rug cleaning team have the knowledge and the equipment required to provide you with the best rug cleaning you have ever seen. Over the years we have methodically studied the science behind rug cleaning and stain removal, so these days there is not much we can't get out of a rug, and one thing's for sure, if we can't get a stain out, no-one can!
---
Replacing Your Rug?
Even if you were thinking that your rug needs replacing, it's worth calling us first, we think you will be really pleased you called us when you see just how good we really are.
---
Endorsed by Which?
It takes quite a special company to be endorsed by Which? and checkatrade.com. We are a local rug and carpet cleaning company in Swindon living up to our reputation consistently. Maximum 10/10 on checkatrade.com and maximum 5 star rating on Which? at time of writing.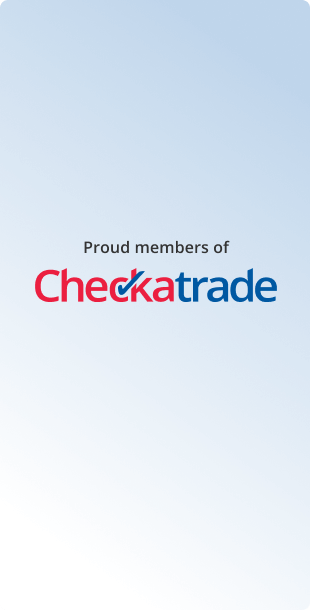 Fair & Honest
Green 4 Carpet & Upholstery Cleaning never use high pressure sales gimmicks and there will never be any hidden costs. The price we quote you is always fully inclusive of machinery, solutions and the man power to get the job done!